Is Your E-Commerce Site Turning Visitors Off?
Keeping your customers on your eCommerce website can be challenging, especially during these times of unprecedented growth and extremely high levels of competition. According to market research giants, (GIA) Global Industry Analysts Inc., the sector is set to hit $5.1 trillion worldwide by 2026 with no sign of slowing down anytime soon. 
If you want to stand out online and foster long-term financial success, you need to ensure that your business is running like a finely tuned machine. 
There's no room for error. There's no space for compromise. You have to be completely tuned in to the requirements of the 21st century online shopper and ensure you're doing everything within your power to get the search engines to notice you. 
Only then can you reap the rewards of your hard work. 
But unfortunately, mistakes are often made when building and running an eCommerce business, especially if getting the task finished was the most important consideration. 
Often this means that even if your target customers make it to your website, they may not enjoy the high levels of customer experience you'd like to deliver. They might feel confused, frustrated and simply click away to your competitors' site. 
However, if you perform an eCommerce website audit, you can identify and solve these problems so that you can stop turning your customers off and start generating the profits you deserve.
Here at KDM Digital, we have a team of experts who can help you do this for free. 
To give you a headstart, we've put together a short guide to help you understand what an eCommerce website audit is, which problems it can help identify and what you can do next.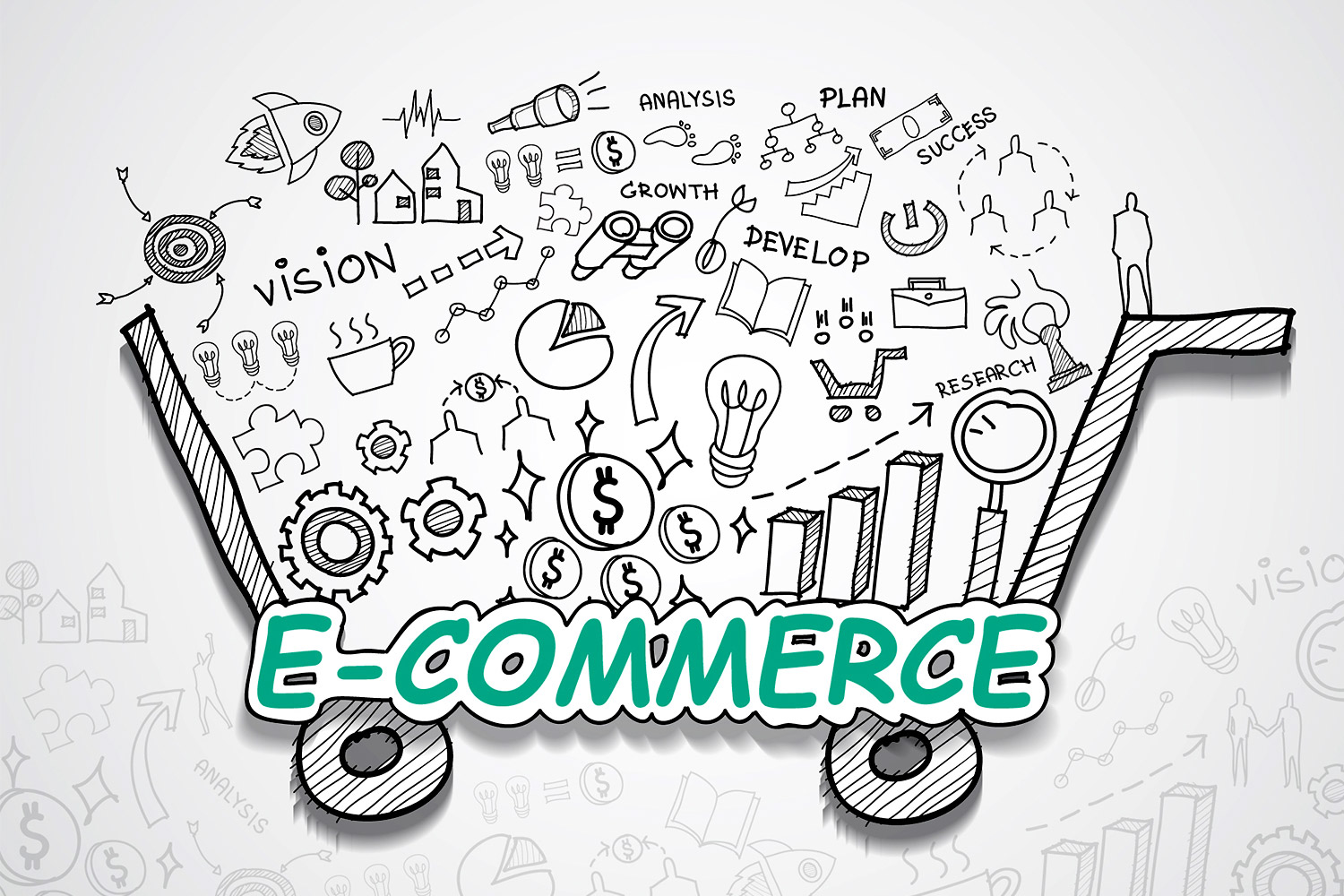 What is an eCommerce website audit?
An eCommerce website audit provides you with a detailed overview of the performance of your website. This includes analyses of numerous elements of your website including bounce rates, abandoned carts, average sales values, SEO, content, site performance, platform performance, UX (user experience) and conversion rates. 
By doing so, you'll create a roadmap of the precise improvements you need to implement to make your business strong enough to face the competition. 
You'll also provide the best possible experience to your customers, you'll drive traffic to your website, improve your overall design, find vulnerabilities and security risks and get a better return on your investment. 
What does an eCommerce website audit look at?
An eCommerce website audit takes a detailed look at the many elements that can affect your online performance and revenue. This includes (but isn't limited to) the following:
SEO (Search Engine Optimisation) audit
The SEO analysis looks at various factors such as how effectively you attract the search engines, your rankings and how many visitors click through to your store. It's a highly complex area that we don't have room to explain here. However, we focus entirely on how this affects your eCommerce business. 
In our eCommerce website audit, we analyse key elements such as: 
– Product set up in-store: Has this been done effectively?
– Content: Do you have enough content on your website or is it 'thin'? Have you optimised your product descriptions? Are they unique? Do they add value? Are they keyword optimised?
– Internal links: Have you added internal links to make navigation easy for visitors and search engines?
– Organisation: Are your products organised effectively?
– Image quality: Do you feature high-quality images that boost your rankings and attract customers?
– Page load speed: Are website visitors and search engines able to access what they are looking for quickly? Or is there room for improvement? 
Platform audit
The eCommerce platform audit looks at whether you have chosen the right solution for your business needs. We'll check performance and look at the following elements:
– User experience: Is your website quick to load and easy to navigate? Are images displayed effectively? Is the checkout experience easy for visitors? 
– Mobile optimisation: Does your chosen platform work effectively on mobile devices such as smartphones and tablets?

– Costs: Does the eCommerce platform meet the needs of your business? Or are the running costs too high?

– Platform speed: Do your eCommerce pages load quickly enough? 
Conversion rate audit
This looks at what percentage of your website visitors are making a purchase and will help shed light on how you can improve. We will look at elements such as: 
– Calls to Action: Are they too big, too small, not clickable?

– Home page and landing page: Are they performing as they should?

– Sign up forms and opt-in forms: Is your website asking for too much info? Can you minimise this?
– How many products or categories do you have on your website? Is there too much choice? Are they organised well?

– Onboarding: Do users need to sign up to your website to make a purchase? Can you improve this?

– Checkout: Is the process as smooth as it could be? How could you make improvements?
Content audit
When we undertake a content audit, we are checking to ensure that every piece of text on your website attracts the search engines and provides the best experience to your customers. It should meet their needs, showcase your assets and promote loyalty. The factors we will assess include: 
– Click through rates: What do the metrics tell you about your product pages, home pages, category pages, etc?

– Content SEO: Does it perform highly and attract traffic

– Marketing: Have you created content around trending topics in your niche? Is it keyword optimised?

– Site design: Has your content been created to promote a better user experience and easy website navigation? 
Your next action steps
We understand that optimising your eCommerce website can be complex. 
That's why we're offering you a free audit that can give you a helping hand. Let's arrange your walk the talk 30-minute session and start driving for greater success in the online business world.