10 Essential Things to Consider When Building Your Website
Every business needs an effective website to reach its business goals.
According to recent research, around 81% of your customers conduct online research before making any kind of purchase.
When you have a streamlined, easy-to-navigate and user-friendly website, you can attract, convert and retain your ideal customer and make your business vision come true.
Here at KDM Digital, we know exactly what it takes to make an impact online. With a team of digital marketing experts, we can provide you with the support you need to design and create your revenue-generating website and make an impact online.
Today, we'd like to share with you the ten essential things you need to consider when building your website.
1. Target audience
"Great marketing begins and ends with the audience," says the team at Google, and we couldn't agree more.
Customers want brands that can meet their unique needs and are relevant to their lives.
By doing your research and considering your target audience before you design your website, you can create a website that captures their interest from day one and boost trust, visibility and your impact online.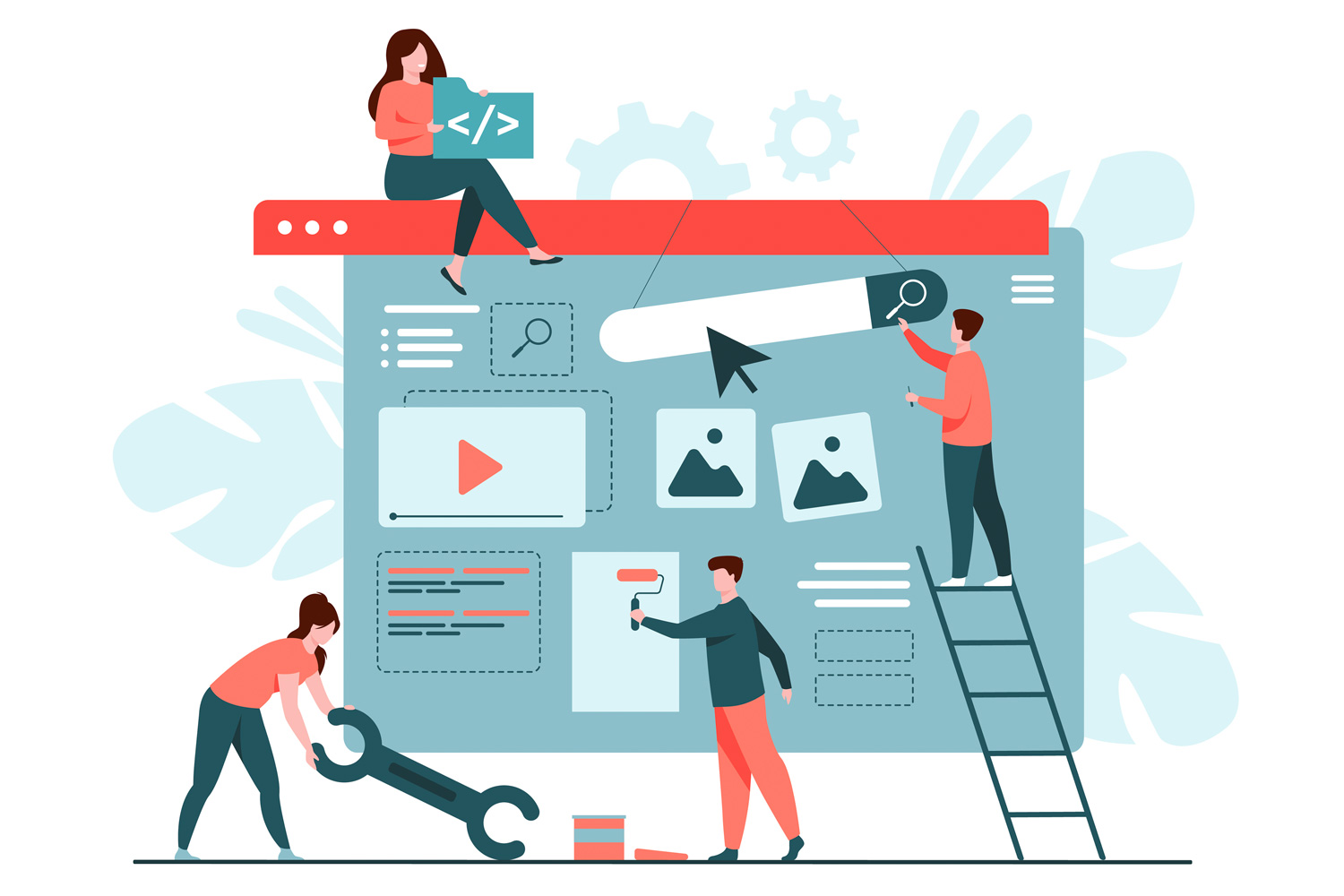 2. Domain name
Your domain name is more than just a place people can reach you online. It can impact everything from click-through rate, search results, social media click-through rates, branding and even offline advertising.
Be strategic and ensure that it's simple, easy to remember and will include the keywords your customers will be using when conducting online research.
3. Hosting
When choosing your host, you need to find the right partner for your business. Think about your ideal page load speeds, budget and whether the hosting provider offers additional features such as security, SSL certificates and business continuity packages.
The last thing you want is to disappoint your website visitors with poor quality service or slow page load speeds!
4. Software
Your website software works behind the scenes to ensure that everything is working as it should be. Like the operating system on your smartphone, it needs to be efficient and bug-free so you can maintain an optimal branding experience and keep your customers loyal.
Consider the needs of your business and project then choose lightweight software that provides the features you need without slowing down your website.
5. Design
A well-designed website will enhance user experience and branding and grow trust. It should be clean and easy to use, whilst helping your customers find whatever they need to quickly and easily.
Branding should be maintained throughout by including the right colours, fonts and text sizes to improve readability and keep your website visitor on the page. Mobile friendliness is also key, accounting for around 50% of all online traffic globally.
Contact us today to discover how we can design your website for maximum impact.
6. Functionality
Does your website work as intended? Do the menus work? Are your pop-ups easy to click away from? Are there any broken links?
If anything doesn't function correctly, you will turn off your audience and severely limit your online growth.
For that reason, you should ensure everything is perfect before you launch your website. With our focus on detail and functionality, our team at KDM Digital can help you achieve this today.
7. Security
Online security continues to be a primary concern for businesses across the world. Threats from malware, viruses and hackers are everywhere and could destroy your business if you don't take steps to protect yourself.
Make sure you choose a host that provides regular software updates and support, secure passwords, valid SSL certificates and a business continuity plan to help protect your business online.
8. SEO
Although businesses understand that SEO (Search Engine Optimisation) is a key part of ensuring online business success, many leave it until the website is complete. But if you want to get ahead, you should consider it before your website launches.
By including keywords in places like your domain name (see above) and title tags, considering page layout and formatting and focusing on navigation and user experience, you will make sure your audience can find you.
9. Content
Give your website visitors the information they need and add value to their experience by creating easy-to-read, concise and informative content for your website. It should be engaging, written in a voice that speaks to your target customer and speaks your brand values.
Whether you're creating website content or kick-starting your content marketing strategy, high-quality content will always provide a great ROI and get you results online.
10. Cost
When building your website, you also need to consider your budget. Build the highest quality website you can, without cutting corners. If you choose a free or low-quality website, you will regret it in the long term and could potentially ruin your business.
Contact web development companies to find the right package for you, considering if you can spread the cost where necessary. You won't regret it.
Summary
When building your business website, consider your target audience, domain name, hosting, security, software, design, functionality, SEO, content and cost first so you can deliver maximum return on investment.
If you need help with any step of the process, or you want our team of digital experts to help you build your business website, contact the team at KDM Digital today.